Subscribe today for your first 12 issues for £12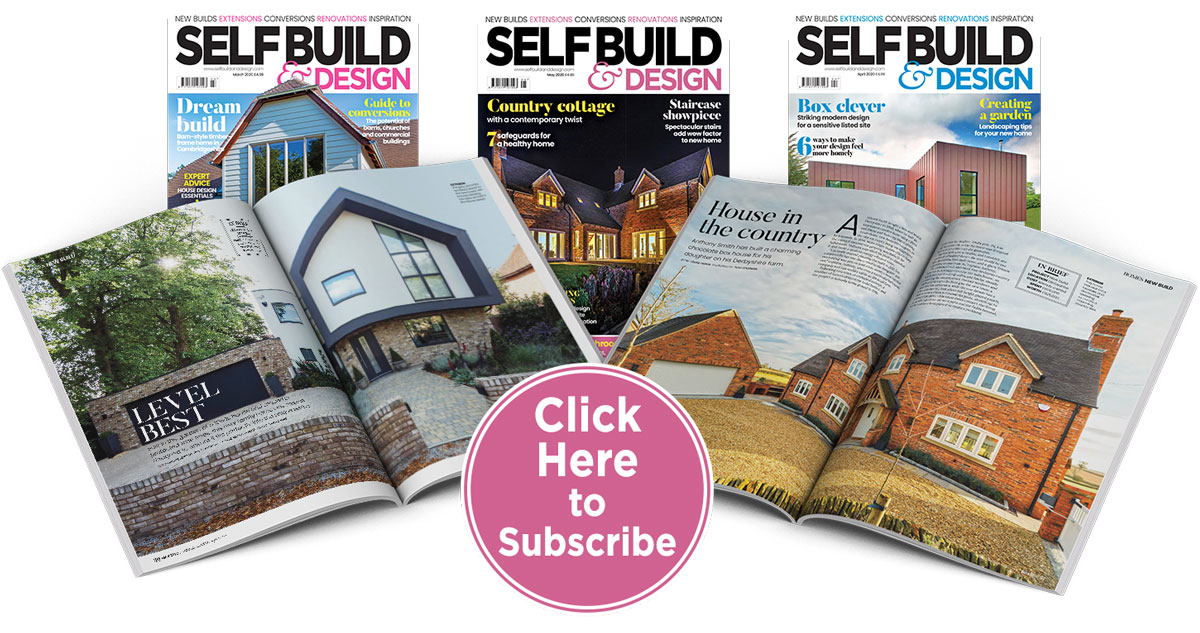 Take out a subscription to SelfBuild & Design magazine
When you subscribe to SelfBuild & Design magazine:
over £45 off the cover price*
each issue delivered to your door
inspiring self-build stories to help plan your own project
beginner's guides to take you through each stage of the process
advice from the experts on all aspects of self build
2 FREE tickets to every SelfBuild & Design Show
*UK, new Direct Debit subscriber offer only. Direct Debit automatically continues at £39 every 12 months unless you cancel. Usual cover price: £4.99.
Subscribe to SelfBuild & Design »
To buy a single issue of SelfBuild & Design