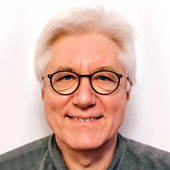 Six ways to make a complete hash of your self build
It's harder than you think
1. Contact your local high street estate agents for their current lists of building plots.
You may be lucky and find one has an ideal plot that has just come onto their books. But don't count on it. You're more likely to be greeted by a degree of confusion.
Most high street estate agents concentrate on the sale, purchase and rental of houses and flats. That isn't to say they don't handle the occasional plot, or potential plot. They do, but it usually involves local professionals - developers, builders, architects, solicitors - with whom they have an existing relationship. As a result, everyday punters simply walking into a branch are unlikely to attract the same attention....
---
Levelling up time for small builders
You can't level up without proper planning policy, argues Rico Wojtulewicz, Head of Housing and Planning Policy for the National Federation of Builders
The government has announced a £1.5bin 'Levelling Up Home Building Fund' to help small- and medium-sized housebuilders (SMEs) build 42,000 homes and it will form part of their 'Levelling Up' white paper. The details of the strategy are expected to be released during this month, but many will ask if it's old money, old strategy; or, as required, a sign that the government finally understands levelling up needs policy enablement to best use funding promise?
To example this, it is worth exploring a previous failure and comparing that to what a coherent approach might be....
---
News
Increase in number of wannabe selfbuilders
The number of people registering an interest in self- or custom-build rose by a third compared with a rise of just seven per cent for approved planning permissions over the same period....
Record house prices
UK house prices increased by 1.1 per cent in April – the 10th consecutive monthly rise, making it the longest run since 2016....
Urgent guidance required on Building Regs changes
Builders need urgent clear guidance to help them understand changes to the Building Regulations which come into force on June 15, according to the Federation of Master Builders (FMB)....