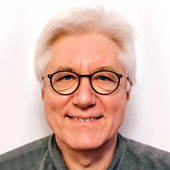 Thermal batteries - could they replace our boilers?
It's time for big heat
For most of us batteries are those small cylindrical objects you pop into torches or TV remotes – either that or heavy black boxes, located in inaccessible regions of your car, which mysteriously lose their charge on cold winter mornings when you urgently need to be somewhere.
At least, that was how it used to be before renewable energy became widespread in the UK, either through the national grid or on thousands of our rooftops. Electricity created by wind turbines or solar panels may be essentially 'free', but it depends on sunny skies and steady winds, neither of which can be guaranteed. Consequently, solar- and wind-generated energy turns up randomly – and not always when we need it most in our homes....
---
Levelling up time for small builders
You can't level up without proper planning policy, argues Rico Wojtulewicz, Head of Housing and Planning Policy for the National Federation of Builders
The government has announced a £1.5bin 'Levelling Up Home Building Fund' to help small- and medium-sized housebuilders (SMEs) build 42,000 homes and it will form part of their 'Levelling Up' white paper. The details of the strategy are expected to be released during this month, but many will ask if it's old money, old strategy; or, as required, a sign that the government finally understands levelling up needs policy enablement to best use funding promise?
To example this, it is worth exploring a previous failure and comparing that to what a coherent approach might be....
---
News
Big players promote low-cost heat pumps
UK energy supplier Octopus has announced a new heat pump installation offer that is expected to cost as little as £2,500 after government grants like the Boiler Upgrade Scheme are taken into account, making prices similar to that of a gas boiler install....
Figures released on renewable installations
163,341 is the number of renewable installations completed in UK homes in 2022, according to data from MCS, the UK standards organisation for renewable energy and heating technology....
High numbers of planning applications approved in UK
Research by Sirius Property Finance has revealed that, on average, 84% of planning applications are successful every month in the UK. In total, almost 24,500 planning applications are received monthly, and just over 20,500 are accepted. The South East is delivering the highest volume, at 3,772 successful applications (making up 18.4% of the UK total), while Wales has the highest monthly success rate, with 97% of planning applications being given the green light. These positive planning approval rates were reflected in the huge number of visitors we welcomed at the Build It Live South East show earlier this year – and it's clear to see that self builders are feeling more confident about moving forward with their projects in 2023....