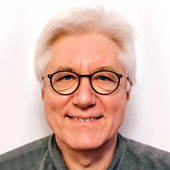 Seven tips on building a garden annexe
In those heady days before Covid, when you could breathe freely over complete strangers, only one in three British employees worked from home.
Thanks to the lockdowns, many thousands now do and, according to a recent YouGov survey, around 60 per cent of them would prefer to continue doing so, either full- or part-time....
---

Justin Peckham, head of sales UK and Ireland with modified wood building products company Accsys.
You may have heard of the term 'greenwashing'. A play on the term 'whitewashing', it refers to the process of conveying a false impression or providing misleading information about how a company's products are more environmentally sound.
Put simply, greenwashing is consumer deception. And with consumers in the UK reportedly spending £41bn on 'eco-friendly' products, greenwashing is a growing problem. This was highlighted recently by the Competition and Markets Authority (CMA) with a new probe into misleading environmental claims....
---
The government has scrapped its flagship Green Homes Grant scheme just over six months after its launch. The decision to abandon the £1.5bn programme, the centrepiece of Boris Johnson's promise to "build back greener" from the Covid-19 pandemic, follows widespread criticism of the scheme, which offered householders grants of up to £10,000 to install insulation and low-carbon heating....
UK residential transactions in February 2021 were almost 50 per cent higher than the previous year and 23 per cent higher than January 2021, according to the latest data released by HMRC....
Leading timber-frame manufacturer Scotframe has set up a dedicated self-build division which will be supported by new state-of-the-art showrooms as part of ambitious plans that reflect the company's confidence in the growing self-build sector....
The stamp duty holiday on house purchases has been extended till the end of June. Chancellor Rishi Sunak made the announcement in his March Budget....
Confidence remains a key factor for the self-build sector which can affect not only the value of projects but also the types of construction and finishing materials used, according to the latest report by AMA Research. ...
The FMB has urged the Chancellor to use the Budget to cut VAT on home improvements, to make it easier for households to get works done, including green upgrades. It is also calling for an extension of the stamp duty holiday to breathe new confidence into the housing market....