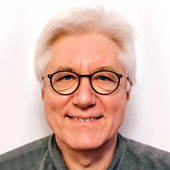 How to plan a forever home today.
My parents built their 'forever' home in the early 1950s in the wilds of Essex – well, Romford, but let's not quibble.
Its walls were single-leaf uninsulated brickwork, the windows galvanised steel frames, with single glazing that streamed with condensation after a cold night, and the heating a mix of coal and gas fires and the odd electric bar heater. ...
---

Andrew Baddeley-Chappell is excited about the government's plans to encourage more selfbuilders.
Recent government announcements have been the most important for selfbuilders since the Right to Build legislation in 2015 made it easier to access land with planning permission in place.
On Right to Build Day (October 30), the Housing Secretary announced a review of the effectiveness of the legislation. This is something that the National Custom and Self Build Association has been calling for as it became increasingly aware of the loopholes and limitations of the current law. ...
---
The public will be able to convert vacant plots and derelict buildings into new homes or community spaces under proposals announced by Housing Secretary Robert Jenrick....
The number of new homes under construction increased by 111% in the third quarter of 2020 to 35,710, according to official government statistics. A total of 45,000 homes were completed in the same period, representing a 185% increase on the previous quarter....
The government has announced plans to create more new homes for England's cities with the January launch of a £100m Brownfield Land Release fund. ...
RIBA has called on the government to make homes more energy efficient by bringing forward a national retrofit strategy. ...
Ninety per cent of builders face rising costs, as supply chain disruptions and rising product demand are making it hard for building....
Building products such as screws, fixings, plumbing products and natural stone imported from the Far East are struggling to get to UK ports, leading to widespread shortages in the DIY and construction sectors....