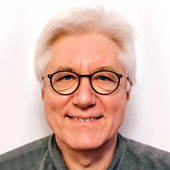 Green homes
Are they our best ever investment?
When my parents built their first – and, as it happened, only – house in the early 1950s, construction materials were in short supply, tradespeople hard to find and supply lines disrupted by war. Sound familiar?
Nevertheless their builder managed to scavenge enough to construct a threebedroom house with single-leaf brick walls, galvanised steel single-glazed windows and an insulation-free attic....
---
Levelling up time for small builders
You can't level up without proper planning policy, argues Rico Wojtulewicz, Head of Housing and Planning Policy for the National Federation of Builders
The government has announced a £1.5bin 'Levelling Up Home Building Fund' to help small- and medium-sized housebuilders (SMEs) build 42,000 homes and it will form part of their 'Levelling Up' white paper. The details of the strategy are expected to be released during this month, but many will ask if it's old money, old strategy; or, as required, a sign that the government finally understands levelling up needs policy enablement to best use funding promise?
To example this, it is worth exploring a previous failure and comparing that to what a coherent approach might be....
---
News
Council criticised for restricting access to self build register
Solihull Council has come under heavy criticism for its decision to introduce restrictions that limit access to its Right to Build register, which records local demand for self build....
Slight dip in house prices
There was a slight fall in the average UK house price in September (-0.1%), the second marginal decrease over the past three months. The cost of a typical home is now £293,835 compared with the previous month's record high (£293,992)....
Temporary planning provisions finish
All temporary legislative provisions introduced as a result of Covid-19 finished at the end of September....