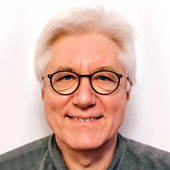 Thermal batteries - could they replace our boilers?
It's time for big heat
For most of us batteries are those small cylindrical objects you pop into torches or TV remotes – either that or heavy black boxes, located in inaccessible regions of your car, which mysteriously lose their charge on cold winter mornings when you urgently need to be somewhere.
At least, that was how it used to be before renewable energy became widespread in the UK, either through the national grid or on thousands of our rooftops. Electricity created by wind turbines or solar panels may be essentially 'free', but it depends on sunny skies and steady winds, neither of which can be guaranteed. Consequently, solar- and wind-generated energy turns up randomly – and not always when we need it most in our homes....
---
Levelling up time for small builders
You can't level up without proper planning policy, argues Rico Wojtulewicz, Head of Housing and Planning Policy for the National Federation of Builders
The government has announced a £1.5bin 'Levelling Up Home Building Fund' to help small- and medium-sized housebuilders (SMEs) build 42,000 homes and it will form part of their 'Levelling Up' white paper. The details of the strategy are expected to be released during this month, but many will ask if it's old money, old strategy; or, as required, a sign that the government finally understands levelling up needs policy enablement to best use funding promise?
To example this, it is worth exploring a previous failure and comparing that to what a coherent approach might be....
---
News
Councils discouraging self builders from signing up to Right to Build
Established as part of the Self and Custom Housebuilding Act 2015, councils are required to maintain a register of people who wish to create their own home and ensure enough plots come forward to meet demand. These are known as Right to Build Registers. However, research has found that 21% of people are unaware they even exist. Many councils are also now applying tests and fees in order to be able to join their Right to Build Register, making them inaccessible to many and contributing to a 23% decrease in the number of planning permissions granted for custom and self build plots from the previous year, according to data from the Department of Levelling-Up, Communities and Housing. An example of this is Solihull Metropolitan Borough Council, which was censured by NaCSBA (the National Custom & Self Build Association) for new restrictions that effectively make it impossible for people to join the local authority's Right to Build register. As of 30th October 2021, Solihull MBC had a delivery shortfall of 247 plots versus demand indicated on its register....
Homes England reiterates government support for self and custom build
The government's housing and regeneration agency, Homes England, has published its five year vision in a new strategic plan, which restates its commitment to custom and self build (CSB). It will continue funding Help to Build, an equity loan fund to help consumers access low deposit mortgages, as well as establish the Self-Commissioned Homes Delivery Unit, delivering on a recommendation in Richard Bacon MP's independent review into scaling up custom and self build housebuilding. The latter will support the creation of serviced plots where possible as well as community-led housing schemes....
Cost of living crisis fails to put off self builders
Those looking to build or renovate their dream house have not been discouraged by the cost of living crisis, according to a report by the National Self Build and Renovation Centre (NSBRC). A survey of 644 aspiring home builders shows more than half of respondents agree the current economic climate has had some effect on their plans. Importantly, however, the vast majority still intend to press ahead, with only 2% put off – reflecting the fact self build tends to be more resilient than the rest of the housing market. Almost half (47%) of respondents said they would be taking on more of the work themselves to save on labour costs. Others are taking a more long-term view, with over a third planning to make their build more energy efficient in order to keep bills down....