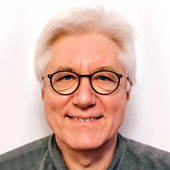 Foaming at the mouth
Choose innovations with care
Let's start with a confession. I can get quite excited by bright, shiny innovations that solve an awkward building problem simply, quickly and economically.
This is why, 17 years ago, when I first encountered an intriguing new form of attic insulation I became instantly fascinated. Though new to me, sprayfoam insulation had been around since the 1970s. It's a liquid form of polyurethane, which previously I'd only known in the form of rigid foil-backed boards. They provide highly effective insulation - pricier but much better than polyurethane's rigid rival, polystyrene....
---
Levelling up time for small builders
You can't level up without proper planning policy, argues Rico Wojtulewicz, Head of Housing and Planning Policy for the National Federation of Builders
The government has announced a £1.5bin 'Levelling Up Home Building Fund' to help small- and medium-sized housebuilders (SMEs) build 42,000 homes and it will form part of their 'Levelling Up' white paper. The details of the strategy are expected to be released during this month, but many will ask if it's old money, old strategy; or, as required, a sign that the government finally understands levelling up needs policy enablement to best use funding promise?
To example this, it is worth exploring a previous failure and comparing that to what a coherent approach might be....
---
News
Stamp duty errors cost owners £2bn
In the past year than one-third of property transactions fell through, according to the inaugural Home Movers Report from Smoove. The report also found that just over half of homeowners said they were unlikely to move again within the next five years due to the stressful process and unforeseen additional costs....
Annual average house price up 12.8%
UK average house prices rose by 12.8 per cent over the year to May to £283,000, £32,000 higher than the same time last year....
Call for all new homes in Scotland to be built to Passivhaus standard
A proposed private member's bill is calling for all new housing in Scotland to be built to the Passivhaus standard. The bill, which is being put out for consultation until July 27, would apply to every new home built by councils, housing associations or the private sector....